Add and edit custom links (URLs)
One of my favorite features we offer is the ability to add and customize URLs.
First, click the "Edit Page" link in the top right on any page. Head to the Links tab where you can add a URL.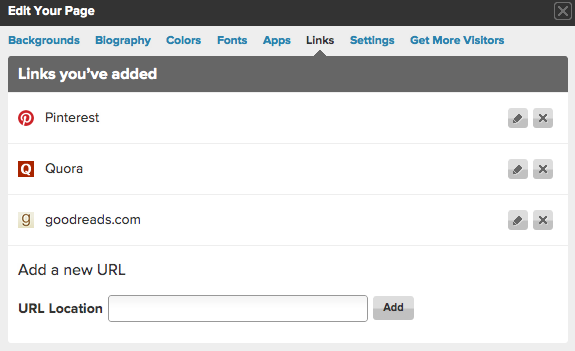 Click the pencil in your list of URLs to edit the text used for the link.